Syers McGill are a firm of local accountants who take pride in giving your business the time and effort it deserves.
Blending traditional values with a modern approach, Syers McGill Accountants in Leeds provide your business with personal, forward looking advice, based on your unique requirements.
Our aim is to help you focus on important business decisions by simplifying compliance and proactively interacting with you on day to day finance matters.
Whilst we're local accountants in Horsforth, we also provide local accountancy services and cover a range of areas in Leeds. We provide accountant services in Horsforth, Kirkstall, Pudsey and Leeds.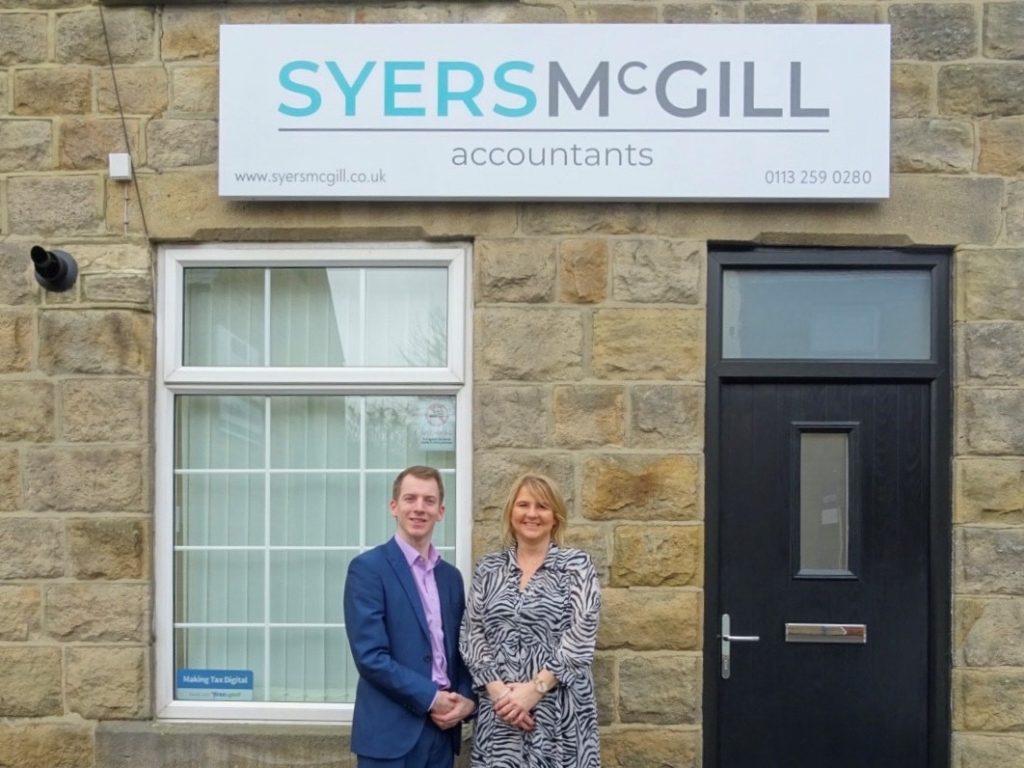 All Change at Horsforth based Accountancy Practice
Horsforth based accountancy practice Somers McGill is changing its name to Syers McGill following the successful management buyout of the founding partner Howard Somers after his 35 years at the helm by existing partners Michaela McGill and Dan Syers. Howard will continue to support the practice as a consultant for the foreseeable future.
Michaela joined the practice in 1993 whilst Dan came on board much more recently in 2018 both choosing to move from large independent city centre firms. Michaela is a season ticket holder at Leeds Rhinos whilst Dan spends his spare time chasing after his one year old son, Owen.
Michaela McGill and Dan Syers will continue as joint owners of Syers McGill Accountants and are very excited about the future: "We are thrilled to have taken over the reins from Howard as he winds down into his retirement. The practice will now look forward to supporting businesses with the new digital requirements of HMRC, providing proactive advice and servicing its clients as efficiently as possible at a reasonable price".
Howard commented: "I can honestly say that I can look back at the last 35 years with great pride and achievement and in Michaela and Dan I am leaving the practice in very capable hands, it will be a pleasure to continue to support them".
WANT TO KNOW MORE ABOUT SYERS MCGILL?